2014 ABRITES FVDI ALL 18 SOFTWARES 100% STABLE, MILEAGE, KEY, PIN, DEALER LEVEL CODING PROGRAMMING ETC. EXCELLENT!!!
£359.99
VERY BEST QUALITY FVDI ABRITES Commander with 18 Software Full Version
THIS IS THE BEST FVDI 2014 VERSION CLONED OF GENUINE AVDI !!!! Genuine is a crazy £22,000 see https://www.mk3.com/abrites?goal=0_80dd7034b5-7f5fbd0b72-27896805&mc_cid=7f5fbd0b72&mc_eid=3522504e54
OUR CLONE IS MUCH MORE STABLE THAN OTHER VERSIONS AND HAS THE BETTER CHIPSET.
EVEN BETTER THIS version of 2014 NEVER EXPIRES OR LOCKS OUT AND IS AN EASYISH INSTALL.
THO NEED PENTIUM LAPTOP WIN7 ULTIMATE 32BIT OR XP PRO
Operation Notes:
the recommended system:
1-Windows XP Professional Edition
2-Windows 7 Ultimate Edition 32BIT
Installed on my 2x laptops..I use T42 AND T60 see pics below:
​​​​​​​
​​​​​​​
TRIED AND TESTED I SWAPPED A DASH OVER REAL EASY. I THINK IS A GREAT BIT OF KIT FOR MILEAGE CORRECTION, KEYS CODING, INJECTOR CODING, CLUSTER CHANGE, RADIO DECODING INFACT GREAT FOR MOST ANYTHING ON JUST ABOUT ANY MAKE.
TWO MORE JOBS JUST DONE... 2010 BMW KEY COUPLE MINS OBD AND VW CRAFTER AIRBAG CRASH CLEARED OBD IN CPL MINUTES WOW!!!
SEE VIDEO https://youtu.be/YZgvYipYR8U
and 2007 Golf pincode and key programming see https://youtu.be/SoWRlQ_1x4U
AVDI - Abrites Vehicle Diagnostic Interface Special Functions:
ISM recalibration
Standard Diagnostics DTC Read & Clear
Car key programming Functions to program car keys and remotes
Cluster-calibration Read and change the cluster data.
PIN-Code Read the Immobilizer PIN-Codes
Airbag Read and change the Airbag-data.
Chip tuning Chip Tuning
Operation Notes:
the recommended system:
1-Windows XP Professional Edition
2-Windows 7 Ultimate Edition 32BIT
Currently FVDI is distributed with following diagnostic software:


1. ABRITES Commander for VAG - VW, Audi, Seat, Sk-oda;
2. ABRITES Commander for Porsche;
3. ABRITES Commander for Mercedes/Smart/Maybach;
4. ABRITES Commander for OPEL/VAUXHALL;
5. ABRITES Commander for BMW;
6. ABRITES Commander for Peugeot/Citroen;
7. ABRITES Commander for Fiat/Alfa/Lancia;
8. Abrites Commander for Renault;
9. Abrites Commander for Toyota/Lexus;
10. Abrites Commander for Hyundai/KIA;
11. Abrites Commander for Nissan/Infiniti;
12. ABRITES TAG Key Tool;
13. Abrites Commander for Ford;
14. Abrites Commander for Volvo;
15. Abrites Commander for Chrysler, Dodge and Je-ep
16. ABRITES Commander for Mitsubishi
17. ABRITES Commander for Duff
18. ABRITES Commander for Motorbicycle

FVDI Software Version:
1.VAG - VW, Audi, Seat, Skoda:V21
2.Mercedes/Smart/Maybach:V64;
3.BMW:V10.3;
4.Porsche:V4.1;
5.OPEL/VAUXHALL: V6.2;
6.Peugeot/Citroen: V6.3;
7.Fiat/Alfa/Lancia:V5.4 ;
8.Renault:V5.4;
9.Toyota/Le-xus:V6.0;
10.Hyundai/KIA:V2.1 ;
11.Nissan/Infiniti:V4.3;
12. Ford: V4.9
13. Chrysler: V3.1;
14. VOLVO: V4.3
15. Mitsubishi: V2.1;
16. DAF: V1.0;
17. Bike, Snowmobiles and Water scooters: V1.2
18.TAG Key Tool:V6.2;
FVDI Full Kit Includes:
1. Main Unit
2. OBD-16pin Cable
3. USB2.0 Cable
4. TAG Tool
5. USB Dongle
6. For Benz Cable 1
7. For BENZ Cable 2
8. For Benz Adapter 1
9. For BENZ Adapter 2
10. For BENZ Adapter 3
11. For BENZ Adapter 4
12. For VAG Adapter
13. For VAG and BMW Cable
14. For BMW CAS Adapter
Operation Notes:
FVDI can work for Windows XP(SP2 or later) Professional Version and Windows 7 Ultimate.
Hardware:
CPU:2.0G
Memory: 1G
USB Port:
ie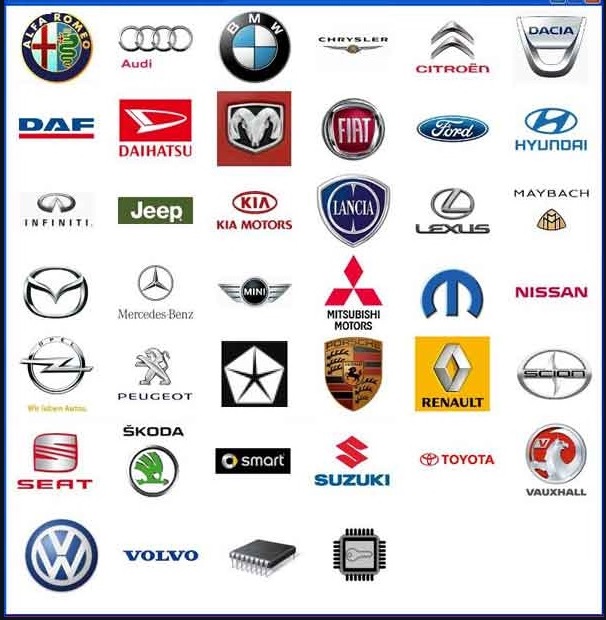 -CLUSTER CHANGE very easy if you know the trick
1: Put spare cluster to car and ignition on, make virgin, turn off ignition.
2: Put back original cluster to car and ignition on, read Immo Data, eeprom and read mileage. Don't turn off ignition.
3: Let ignition stays on and take out original cluster and put spare cluster to car, write immo data, eeprom and recalibrate mileage.
4: Now you can reset cluster and the magic has happend.
5: Turn off ignition and wait 30secound, now you can fire up car.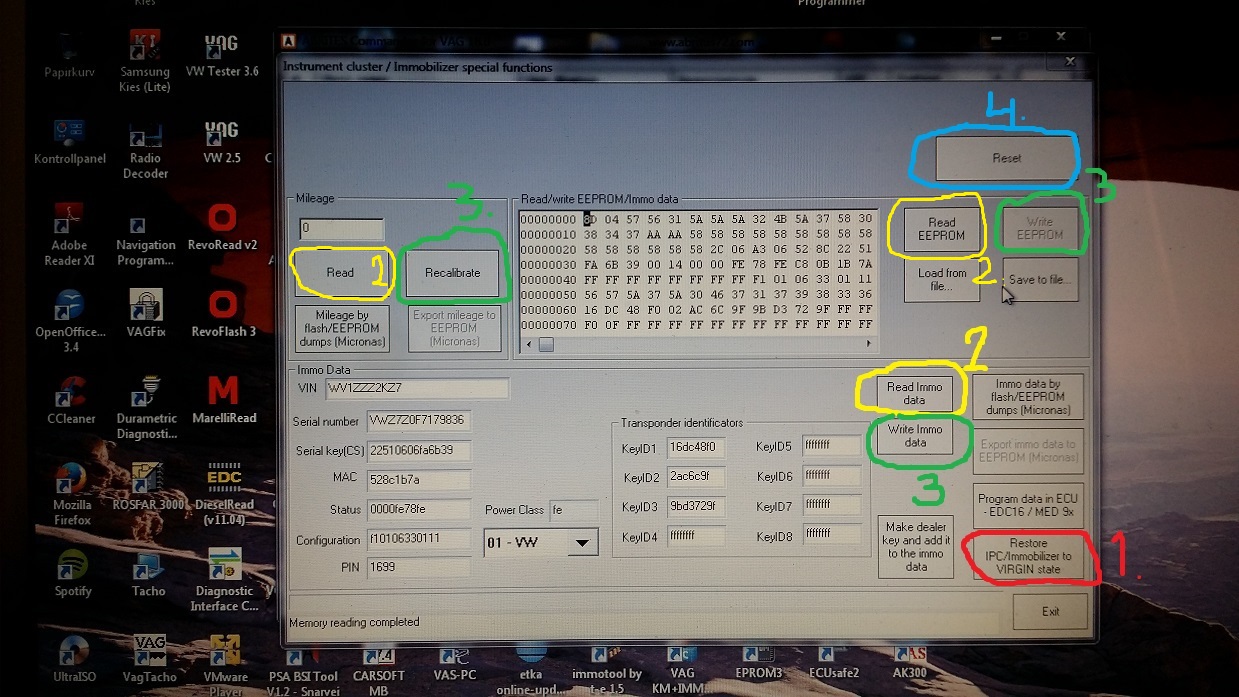 WHAT DIFFERENCE 2015 AND 2014