LAUNCH X431 Thinkdiag Connector + ALL 106 MAKES & 15 SPECIAL FUNCTIONS with Full 12 V activation + 2 Years Online Update iOS or Android or Tablet Bluetooth FULL SYSTEM SCANNER USE YOUR OWN PHONE OR TABLET
£399.99
​​​​​​​
​​​​​​​
LAUNCH X431 Thinkdiag Connector + ALL 106 MAKES AND 15 SPECIAL FUNCTIONS with Full 12 V activation + 2 Years Online Update iOS or Android or Tablet Bluetooth FULL SYSTEM SCANNER.
USE WITH YOUR OWN iOS or Android or Tablet to make a Bluetooth FULL SYSTEM SCANNER (NO PHONE OR TABLET INCLUDED) does take a while to download ALL this software (121 VERSIONS OF SOFTWARE) first time you add to YOUR phone or tablet be warned!!!
OR CAN SUPPLY ACTIVATED ON A TABLET READY TO USE CALL ME..
LAUNCH X431 THINKDIAG include Full Software with 2 years free online update, Compatible Android ios
>>You Deserve to Have a THINKDIAG!
1. Ecu Coding (Customize) to reflash vehicle control modules software

2. Actuation tests that allow you to test each system actuator

3. Full OBD ll and EOBD functions for full system scans

4. Support up to 115 vehicle brands

5. Vehicle owner community

6. Palm-sized, portable,and powerful

7. 15 kind of Special Reset Functions

8. Offer All Software Free for 2 Years, and support 2 Years Free Update

9. Compatible with both Android / ios handsets and tablets,

10. Supported Language:English, French, German, Spanish, Italian, Portuguese, Japanese, Russian.
All System Diagnostic Tool:
Thinkdiag can diagnose the electronic control system of prevailing vehicle models covering Asian,European, American and China. Full range car models and full car system diagnose make itaprofessional automotive diagnostic tool.
Include : ABS system, Engine system, SAS system , TPMS system , IMMO system , Battery system ,Oil service system , SRS system , ect...
Diagnosis functions include: Read DTCs, Clear DTCs, Read datastream, Actuation Test , ECU coding and 16 Special Function ect...

Note : These special function NOT for all car models, if you are confused, Please send your car brand, model and release year to seller to check it for you .


Cover Up to 115 Major Vehicle Manufacturers: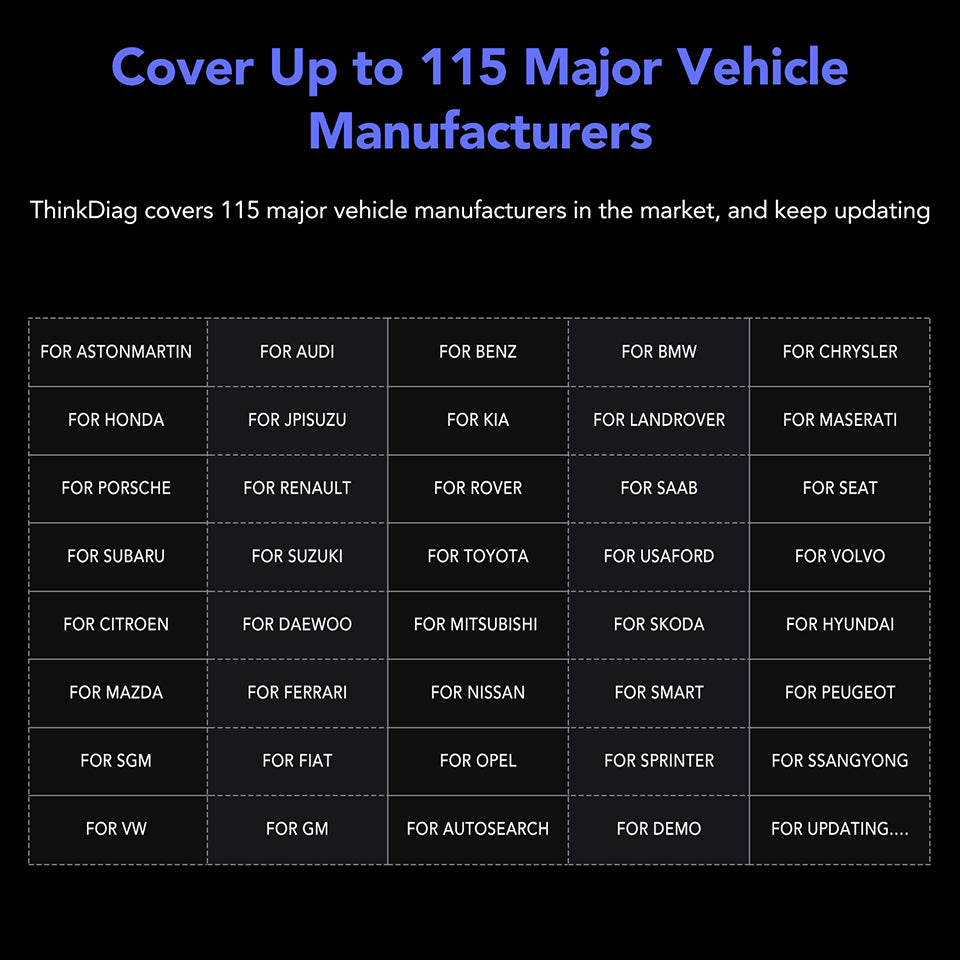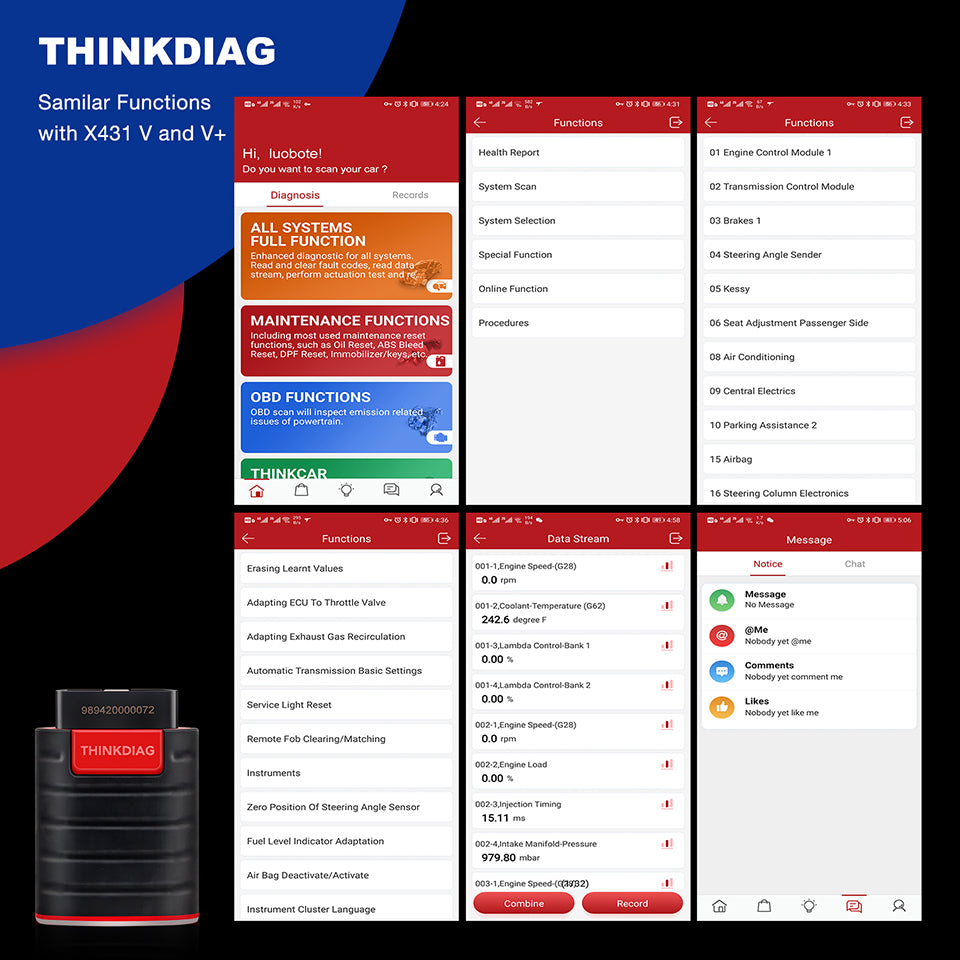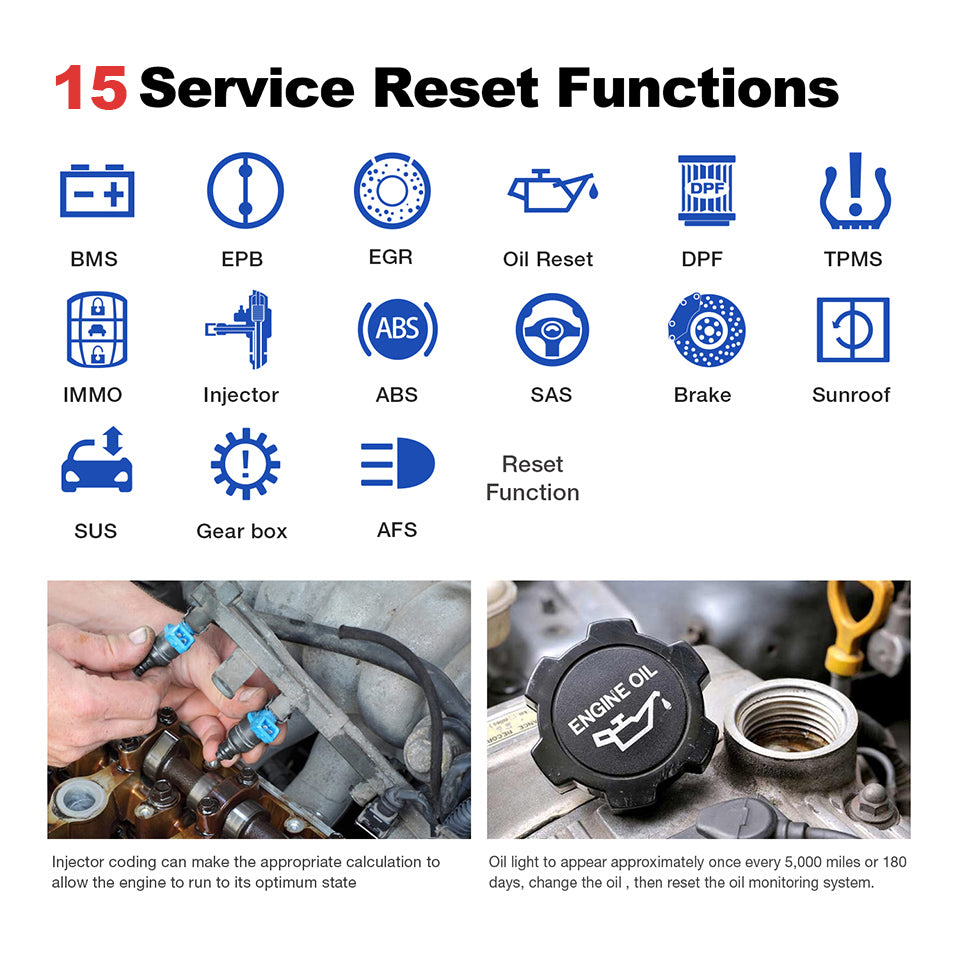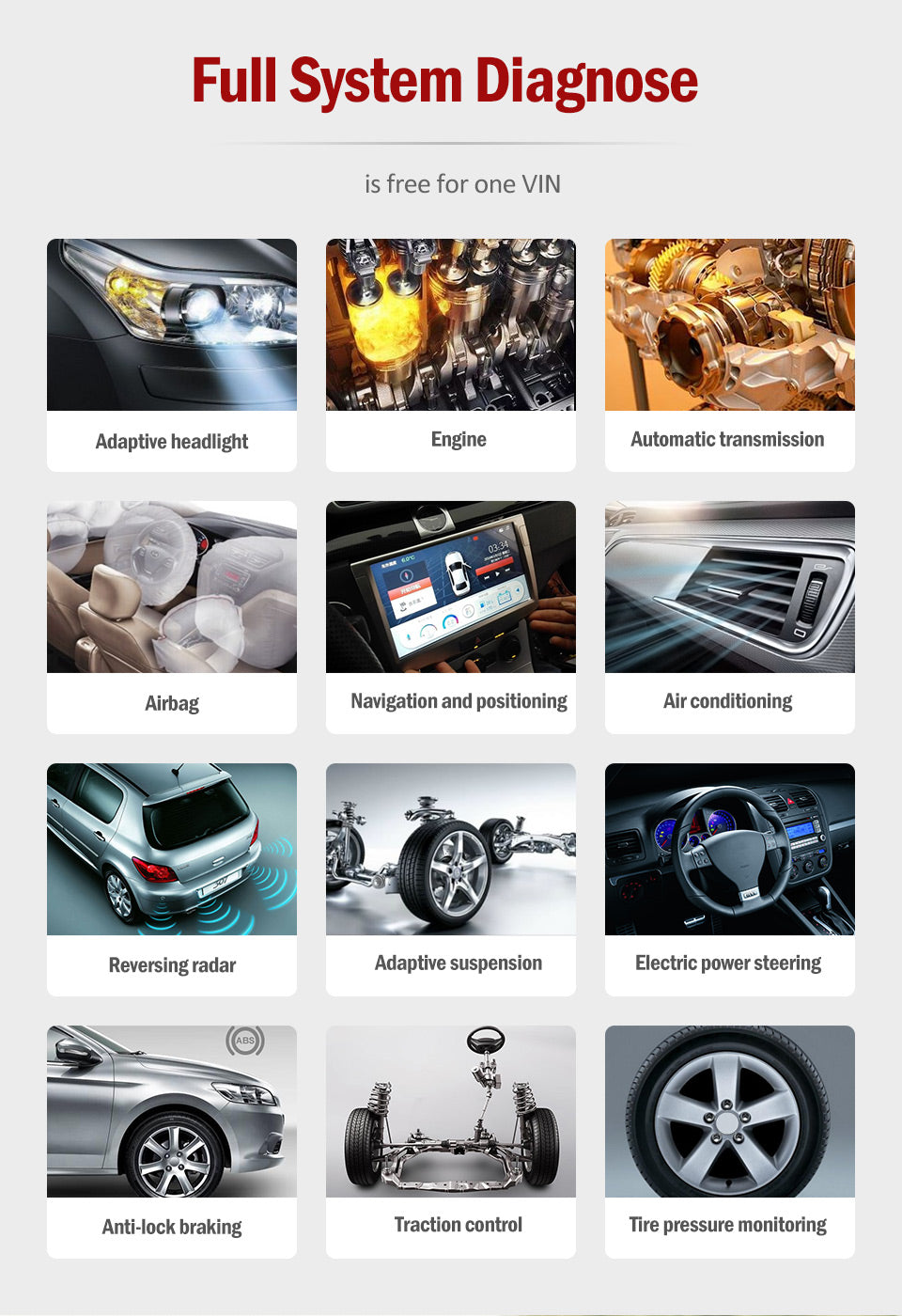 Powerful and Competitive Functions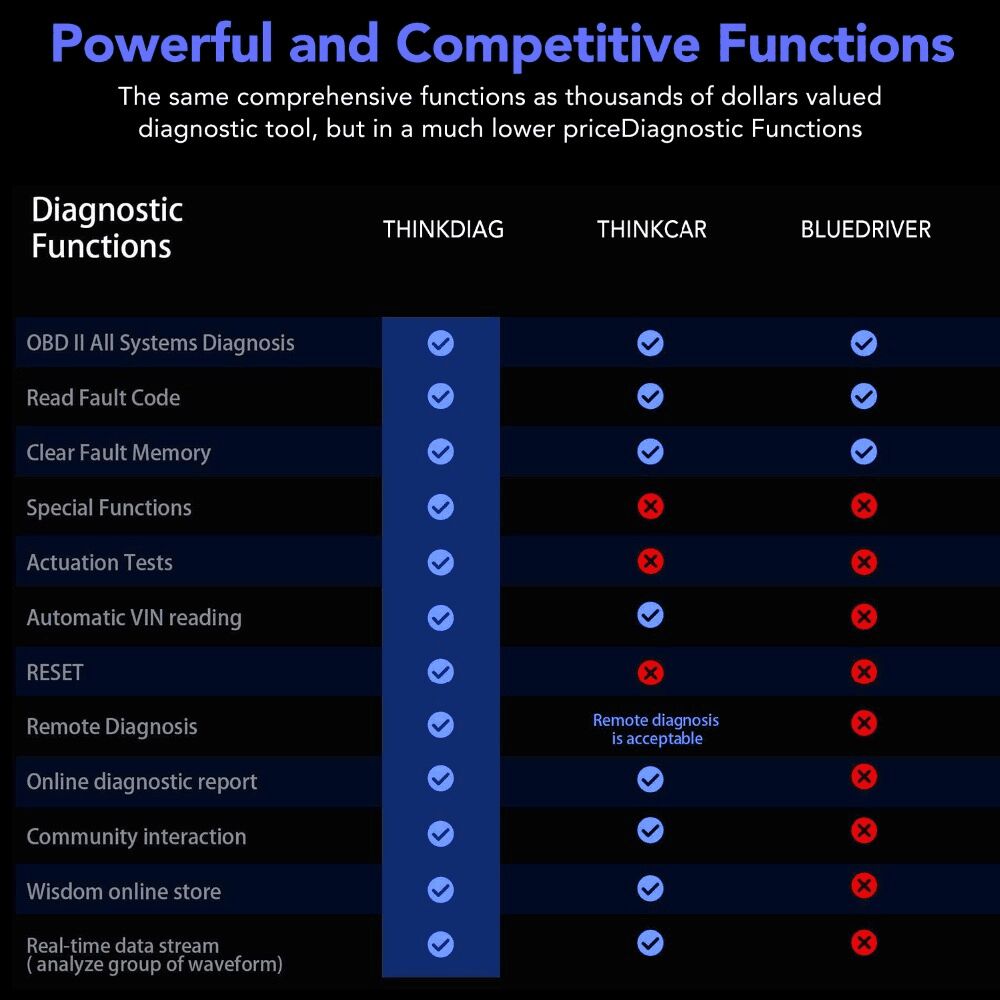 GOOD FOR ALL SYSTEMS SIMILAR TO X431 8'' SOFTWARE..